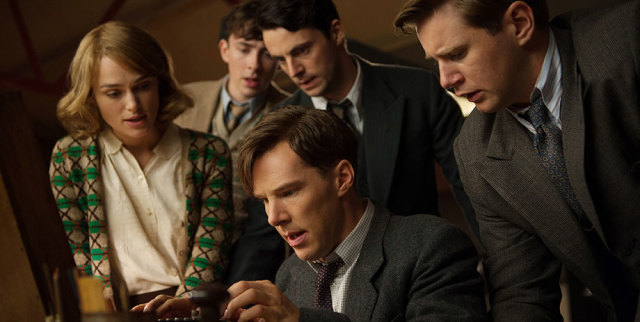 We can almost see the finish line! Two episodes left before we hit a full year of previews!
We recorded this a week earlier than usual and the list of movies was a bit light at the time though as noted by Colleen (adead.horse), Dale (Letterboxd) and I (Letterboxd), awards season seems to be slow in starting this month but does kick off this with a number of awards bate offerings including the TIFF audience winner, a movie which, shockingly, we are all interested in seeing.
Yes, there is gleeful cheer at the mere thought of the Whister Film Festival which is only a few short weeks away! And we also sing the praises of local coffee shop Roastmastir's.
Podcast: Play in new window | Download
Subscribe: RSS
Subscribe:
[spoiler] Cinecast (Andrew and Halfyard show)
After the Credits (Marina and Co.)
Mamo! (Matt and Matt)
ALL the RowThree Podcasts on one feed
All posts and discussions from RowThree[/spoiler]
We can also be contacted via email – marina@rowthree.com!
Show Notes:
Click on movie title for the trailer.
Opening Music: Greek Fire's "Top of the World"
Opening November 7th
Interstellar
Big Hero 6
The Theory of Everything
– TIFF capsule review
Opening November 14th
Foxcatcher
– Marina's review
Beyond the Lights
Dumb and Dumber To
Opening November 21st
The Hunger Games: Mockingjay Part 1
The Imitation Game
– TIFF capsule review
V/H/S: Viral
Opening November 28th
Horrible Bosses 2
Penguins of Madagascar
Closing Music: Thomas Bergersen's "Final Frontier"



–
Current Films:
Pick Up on South Street
and
The Big Combo
–
Upcoming Films:
Punch-Drunk Love
and
Popeye