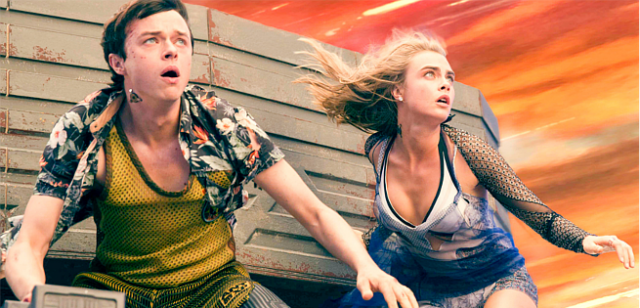 We've certainly been inching up to summer mmovie season with one major release coming weekly but you know we're in full summer swing when you have Chritopher Nolan and Luc Besson going head-to-head with big budget releases.
Welcome to July and we are officially in summer release mode. This month we get a bit of everything: from small time family dramas (Menashe), to women kicking serious ass (hello Atomic Blonde!) to Christopher Nolan doing his war thing – admitedly, Dunkirk does look spectacular.
Join Dale (Letterboxd), Colleen and I (Letterboxd) as we July's short, yet well stocked, releases.
Podcast: Play in new window | Download
Subscribe: RSS
Subscribe:
[spoiler]
ALL the RowThree Podcasts on one feed
All posts and discussions from RowThree[/spoiler]
We can also be contacted via email – marina@rowthree.com!
Show Notes:
Click on movie title for the trailer.
Opening Music: MGMT's "Time to Pretend"
Opening July 7th
Spider-Man: Homecoming
A Ghost Story
City of Ghosts
Patti Cake$
Santoalla
Opening July 14th
War for the Planet of the Apes
Wish Upon
Lady Macbeth
Chasing Coral
The Midwife
Opening July 21st
Dunkirk
Valerian and the City of a Thousand Planets
Girls Trip
Opening July 28th
The Emoji Movie
Atomic Blonde
An Inconvenient Sequel: Truth to Power
Menashe
From the Land of the Moon
Closing Music: The Beatle's "Because"