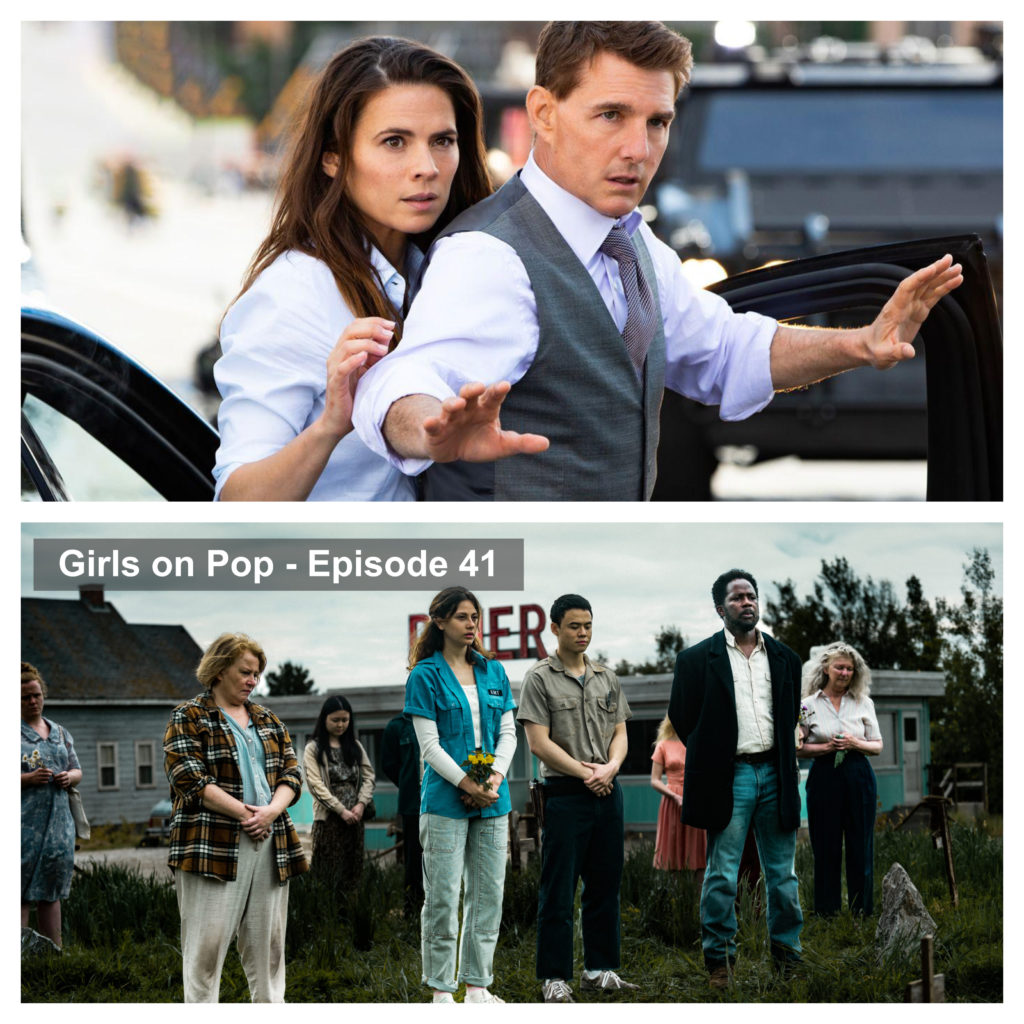 It's been a hot minute since we last caught up to talk movies so it's no surprise that the return is a little bit of a marathon…
On this week's episode of the podcast, Marina (@themarina) and Ashley (@ashleylynch.bsky.social) dig into the recent Hollywood strikes and talk some of the TV and movies that have kept them entertained over the past few months.

Also mentioned in this episode:
Deadline: "Hollywood Studios' WGA Strike Endgame Is To Let Writers Go Broke Before Resuming Talks In Fall"
Variety: "Disney CEO Bob Iger Says Writers and Actors Are Not Being 'Realistic' With Strikes: 'It's Very Disturbing to Me'"
TV tracking app: Trakt.tv
Available: Podcast Chapters and timestamps! Podcast chapters are now available in supported players. For timestamps, click on "Continue Reading."
Opening and closing credits music are "Happy Alley" by Kevin MacLeod. Used under CC BY License.
Disclosure: some of the links above are affiliate links, meaning that at no additional cost to you, we will earn a commission if you click through and make a purchase.
Podcast: Play in new window | Download
Subscribe: RSS
We can also be contacted via email – info@atcpod.ca!
Timecodes under Continue Reading.
00:00:00 – Opening credits & introduction
00:56:00 – Hollywood strikes
00:18:16 – Mission: Impossible – Dead Reckoning Part One
00:23:11 – Indiana Jones and the Dial of Destiny
00:33:43 – Spider-Man: Across the Spider-Verse
00:39:59 – Transformers: Rise of the Beasts
00:45:21 – Reality
00:48:57 – The Colony
00:51:35 – Polite Society
00:54:50 – Kimi
00:57:43 – Piercing
01:03:10 – You Hurt My Feelings
01:07:43 – Mad Heidi
01:10:57 – Wham!
01:13:38 – "Project Greenlight"
01:21:17 – "Hijack"
01:25:34 – "Silo"
01:34:15 – "The Bear" Season 2
01:44:01 – "Queen Charlotte: A Bridgerton Story"
01:47:54 – "From" Season 2
01:52:02 – Closing thoughts & closing credits