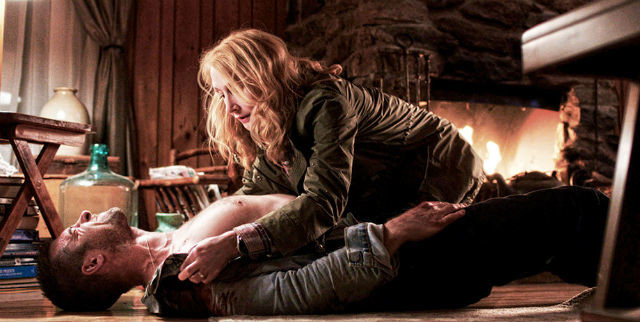 I've been a fan of Ruba Nadda since I saw Cairo Time a couple of years ago and when the chance to speak to speak with the Canadian director about her new romantic thriller October Gale came up, I jumped at the opportunity.
I really liked October Gale when I saw it at VIFF last year. It's not the darkest of thrillers but it's a great story of the hardships of working through loss and features fantastic perfomrances from Patricia Clarkson, Scott Speedman and Tim Roth.
During our chat, Ms. Nadda and I talk about her recent fascination with thrillers, the art of on-screen chemistry and the difficulties, especially in today's landscape, of romances that simmer just below the surface.
October Gale is currently available on VOD and opens theatrically on Friday, March 6th.
Continue reading After the Credits Episode 168: Interview with Ruba Nadda
Podcast: Play in new window | Download
Subscribe: RSS