[display_podcast]
To download show directly, paste this link into your downloader:
http://atcpod.ca/audio/AfterTheCredits-Episode54.MP3
A special edition featuring Q&A with
Stone of Destiny
director Charles Martin Smith and producer Rob Merilees and as an added bonus, a video interview with the director!
Row Three:
RSS Feeds:
Subscribe to "After the Credits"
Subscribe to ALL the RowThree Podcasts on one feed
Subscribe to all posts and discussions
Subscribe with:
We can also be contacted via email –
marina@rowthree.com
!
Show Notes:
Click on movie title for trailer.
:01 – Bumper
:04 – Opening Music: "Scotland the Brave" (Traditional)
:48 – Introduction
1:47 – Q&A
12:51 – Closing thoughts
13:24 – Closing Music: "Scotland the Brave" (Alternative)
---
Charles Martin Smith Interview
---
Trailer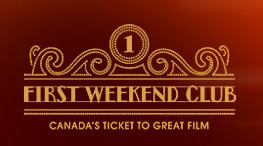 Podcast: Play in new window | Download
Subscribe: RSS