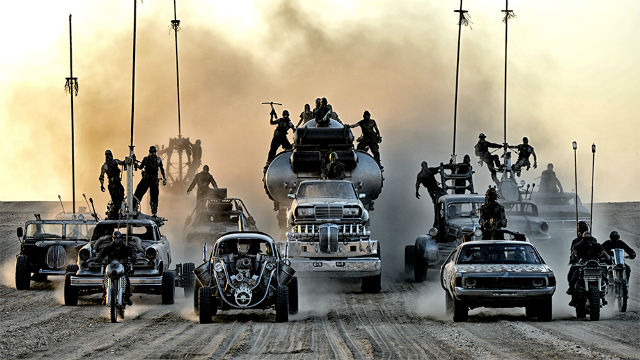 The time is finally here. After months of waiting, Mad Max: Fury Road is finally opening. But there is more than Charlize Theron and Tom Hardy kicking ass this month and Colleen, Dale (Letterboxd) and I (Letterboxd) take a look at some of the other movies opening in May, including a whole lot of what appears to be excellent counter programming.
Other stuff we talk about:
– Vancouver Co-Op Radio
– Damn Cougars Facebook page
Podcast: Play in new window | Download
Subscribe: RSS
Subscribe:
[spoiler] Cinecast (Andrew and Halfyard show)
After the Credits (Marina and Co.)
Mamo! (Matt and Matt)
ALL the RowThree Podcasts on one feed
All posts and discussions from RowThree[/spoiler]
We can also be contacted via email – marina@rowthree.com!
Show Notes:
Click on movie title for the trailer.
Opening Music: Junkie XL's "Wild World"
Opening May 1st
Avengers: Age of Ultron
Far From the Madding Crowd
Welcome to Me
– Marina's review
Tangerines
Iris
The 100 Year Old Man Who Climbed Out the Window and Vanished
Ride
– Helen Hunt on the movie
Far from Men
Hyena
Days of Grace
Opening May 8th
Opening May 15th
Mad Max: Fury Road
Pitch Perfect 2
– Anna Kendrick refuses to pose sexy for poster
I'll See You in My Dreams
Opening May 22nd
Opening May 29th
San Andreas
Insidious: Chapter 3
Aloha
Closing Music: Carey Mulligan & Michael Sheen's "Let No Man Steam Your Thyme"