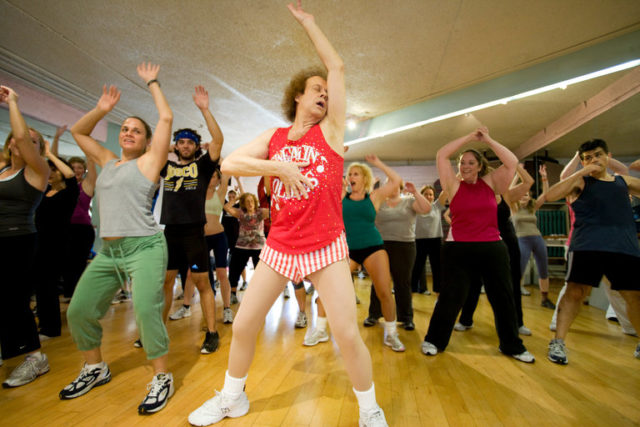 As has become a sort of norm with the crew, this month's what we've been watching is both chalk full of older titles and a whole load of TV, some new, mostly returning.
Join us this week as Colleen, Dale (Letterboxd) and I (Letterboxd) touch base on what we've been watching, reading and listening to and this month, both Colleen and I have fallen into the abyss of Richard Simmons and it's fascinating stuff.
Podcast: Play in new window | Download
Subscribe: RSS
Subscribe:
[spoiler]
ALL the RowThree Podcasts on one feed
All posts and discussions from RowThree[/spoiler]
We can also be contacted via email – marina@rowthree.com!
Show Notes:
Opening Music: R.E.M.'s "It's the End of the World As We Know It"
Marina's Stuff:
Movies:
– Before I fall
– Brimstone
– Kong: Skull Island
– Star Trek: Beyond
– The Lure
– Gentlemen Prefer Blondes
TV:
– "The Last Kingdom"
– "Believer with Reza Aslan"
– "Atlantis Rising"
– "Sense8"
Podcast:
– "Missing Richard Simmons"
Colleen's Stuff:
TV:
– "Chappelle's Show"
– "Iron Fist"
– "Into the Badlands"
– "Last Man on Earth"
Books:
– "The Fourth Bear" – Jasper Fforde
Podcast:
– "Missing Richard Simmons"
– "Rabbits"
Dale's Stuff:
Movies:
– Assassin's Creed
– The Ambushers
– Boeing Boeing
TV:
– "The Americans"
– "Iron Fist"
– "Broadchurch"
– "Stan Lee's Lucky Man"
– "Legion"
– "The Magicians"
– "The Expanse"
Podcast:
– "The Allusionist"
Closing Music: Pink Floyd's "Breathe"