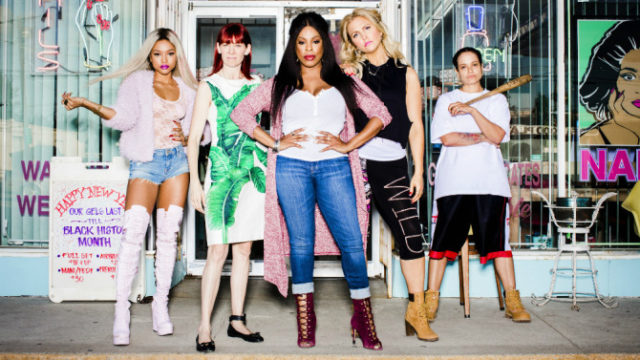 Though it seems TV has been in a light cool-off period, that doesn't mean we don't have things to watch.
Though Colleen wasn't able to regale us with her adventures through Netflix, Dale (Letterboxd) and I (Letterboxd) covered quite nicely, if I do say so myself, by having watched quite a bit of streaming material. Also in the mix: we dig pretty deep into Dunkirk which we had the pleasure of seeing in 70mm.
Podcast: Play in new window | Download
Subscribe: RSS
Subscribe:
[spoiler]
ALL the RowThree Podcasts on one feed
All posts and discussions from RowThree[/spoiler]
We can also be contacted via email – marina@rowthree.com!
Show Notes:
Opening Music: 'Til Tuesday's "Voices Carry"
Marina's Stuff:
Movies:
– To the Bone
– Okja
– Solace
– Marina's interview with director Alfonso Poyart
– The Bad Batch
– Dunkirk
– Killing Ground
– Atomic Blonde
TV:
– "Blood Drive"
– "Riverdale"
– "Claws"
– "The Defiant Ones"
Dale's Stuff:
Movies:
– Lilo & Stitch
– Gifted
– Journey to the Center of the Earth
– Ghost in the Shell
– Baby Driver
– Predestination
TV:
– "Killjoys"
– "GLOW"
– "Game of Thrones"
– "Wynonna Earp"
– "Preacher"
Games:
– Watch Dogs
Closing Music: Simon & Garfunkel's "Baby Driver"