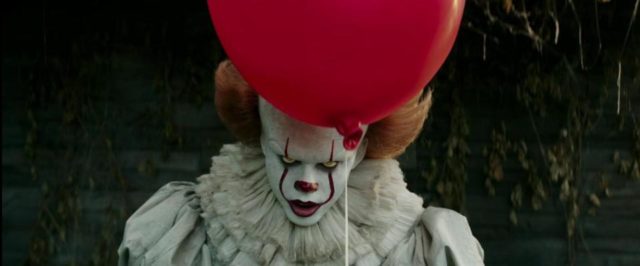 The crew is back together again!
Colleen, Dale (Letterboxd) and I (Letterboxd) finally managed to align our schedules so that we could all get together to check out what's coming in September. I just wish there was more to get excited about.
Thankfully, festival season is just around the corner which, hopefully, means, we'll have more to be excited about as we beging the descent into awards season.
Podcast: Play in new window | Download
Subscribe: RSS
Subscribe:
[spoiler]
ALL the RowThree Podcasts on one feed
All posts and discussions from RowThree[/spoiler]
We can also be contacted via email – marina@rowthree.com!
Show Notes:
Click on movie title for the trailer.
Opening Music: Elton John's "Funeral For A Friend/Love Lies Bleeding"
Opening September 1st
Unlocked
Close Encounters of the Third Kind
Dolores
Viceroy's House
Hazlo Como Hombre
The Teacher
Temple
Jackals
Opening September 8th
It
Home Again
The Good Catholic
Poster Boys
9/11
School Life
Trophy
The Unknown Girl
Ancien & the Magic Tablet
Opening September 15th
mother!
American Assassin
Brad's Status
Rebel in the Rye
All I See Is You
Because of Gracia
Opening September 22nd
Kingsman: The Golden Circle
The LEGO Ninjago Movie
Battle of the Sexes
Friend Request
Victoria and Abdul
Stronger
Woodshock
The Tiger Hunter
The King's Choice
Bobbi Jene
Opening September 29th
American Made
Flatliners
Super Dark Times
A Question of Faith
Lucky
Take Every Wave: The Life of Laird Hamilton
Closing Music: The Cars' "Just What I Needed"