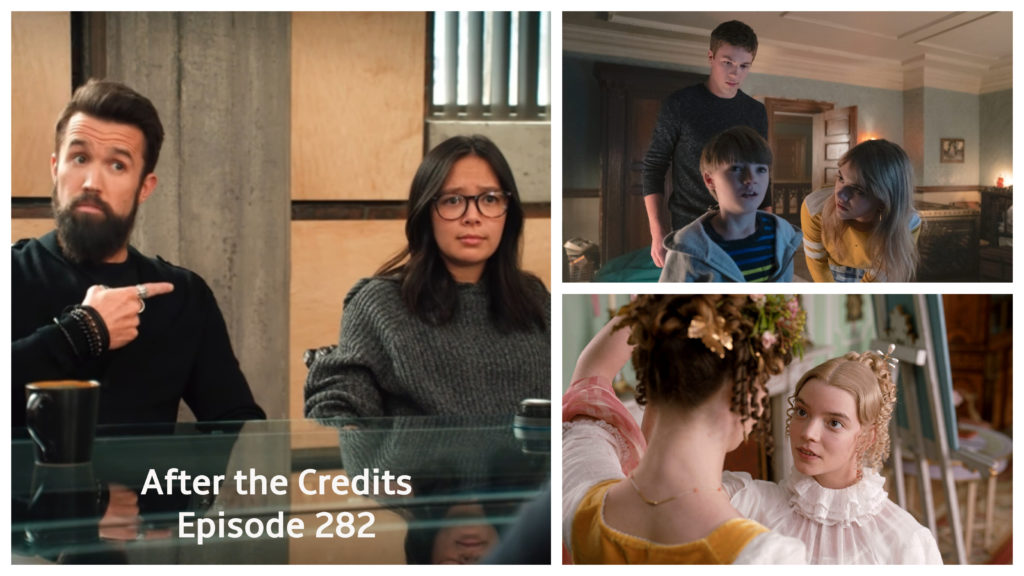 The world is much different today than when we recorded this show nearly 4 weeks ago but the sentiment behind it remains the same: we watched a bunch of stuff, and can recommend some of it.
Turn back the clock with Dale (Letterboxd) and I (Letterboxd) as we chatted about some of the movies, TV and books that had been filling the hours. Lots of great recommendations here for those who haven't yet tired of watching.
If you haven't already subscribed to the show, you can do so on iTunes, Spotify, Stitcher Radio, Pocket Casts and Google Podcasts and all of the other places you get your podcast. While you're there, consider giving us a rating (or even a thumbs up). It may not seem like a big deal but it goes a long way in helping us find other awesome movie lovers!
Podcast: Play in new window | Download
Subscribe: RSS
We can also be contacted via email – info@atcpod.ca!
Show Notes:
Click on the title for more details.
Opening Music: Billie Eilish's "bad guy"

Dale
Movies
TV

Books

Podcasts
Marina
Movies
TV
Podcasts
Closing Music: Taylor Swift's "Only the Young"