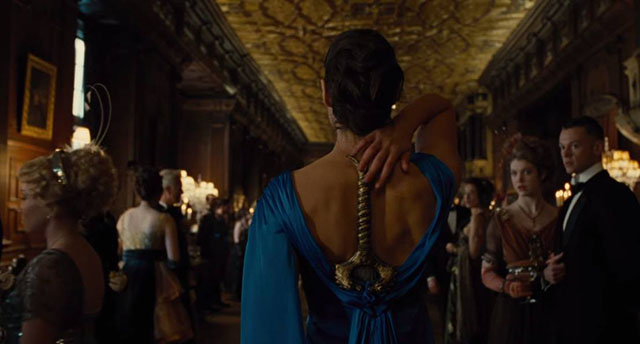 It may have sprung on me out of no-where but there's no question that when SDCC kicked off late last week, I heard it all the way up in Vancouver – as did everyone else connected to the internet all over the world. I mean, did Netflix steal opening day or what?
Oh yeah, then DC came along and obliterated it with a trailer for this little movie they have coming out next year. I think it's called Wonder Woman???
This week Sarah (@iBrockely) and I (@themarina) dig into some of the offerings unveiled at SDCC; from new trailers for stuff we were already excited about to "big" announcements that rocked the convention and geekdom in general.
Podcast: Play in new window | Download
Subscribe: RSS
Subscribe:
[spoiler] ALL the RowThree Podcasts on one feed
All posts and discussions from RowThree[/spoiler]
We can also be contacted via email – marina@rowthree.com!
Show Notes:
Opening Music: Hans Zimmer & Junkie XL's "Is She With You? (Wonder Woman Theme)"
1. "Luke Cage" trailer
2. "The Defenders" trailer
3. "Iron Fist" trailer
– Kaare Andrew's "Iron Fist: The Living Weapon" comic
4. "Legion" trailer
5. Brie Larson confirmed for Captain Marvel movie
6. Wonder Woman trailer
7. Justice League footage
8. "American Gods" trailer
9. Kong: Skull Island trailer
10. King Arthur: Legend of the Sword trailer
11. Fantastic Beasts and Where to Find Them trailer
12. "Star Trek" reboot release news
13. Divergent series finale to be TV movie
14. Valerian and the City of a Thousand Planets discussion
– Original comic
15. The Woods reveal and trailer
16. Aliens 30th anniversary blu-ray
18. "Orphan Black" season 4 bloopers
Closing Music: Ol' Dirty Bastard's "Shimmy Shimmy Ya"